Working with Neglect in Bolton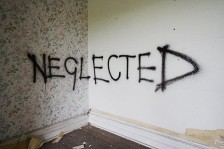 In the last week Bolton Safeguarding Children Board has published it's local Neglect Strategy. The impact of persistent neglect cannot be underestimated.
It is well documented that children who are neglected over a long period of time will have their physical and emotional development restricted.
Children who are living with neglect are likely to experience difficulties:-
Establishing and maintaining healthy relationships both in the short and long-term
Reaching their full educational potential and being able to move on to further education, employment or training
Developing confidence in themselves and their abilities
Developing good emotional health and strategies to cope with challenges in their life
While other types of 'complex' safeguarding i.e. Child Sexual Exploitation, FGM, Child Trafficking dominate the media; it is important to remember that neglect remains the most common form of child abuse across the UK, and in Bolton.
There are opportunities to improve the identification of neglect, make predictions about the likelihood of its continued occurrence and take more effective and earlier interventions to reduce the impact on a child. Research from Serious Case Reviews has shown that there are often a number of missed opportunities to identify early or emerging patterns of neglect, but sadly those opportunities are either not recognised or not responded to.
Bolton Safeguarding Children Board is clear and strong in stating that this strategy will work to ensure that no opportunity is missed and no opportunity ignored to respond to child neglect
We encourage all practitioners to read this strategy and think about how they can support the Board to deliver its objectives.
To further develop local practice the Board has developed a dedicated Neglect web page, here you will find not only the Strategy, but a number of other useful resources including a helpful Neglect Practice Briefing.